Although most of us fear nuclear energy, it could be the cleanest and most efficient source of energy that we have. Throughout the history, human k
Although most of us fear nuclear energy, it could be the cleanest and most efficient source of energy that we have.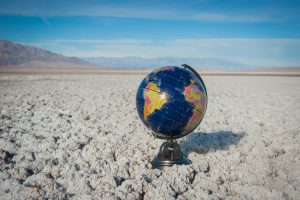 Throughout the history, human kind faced many dangers, but not one was as dangerous as climate change. In recent history, our actions resulted in raise of the average temperature, and at this point, when we are looking at the record high temperatures, we start to realise the seriousness of the problem before us.
Consequences of the climate change have been felt already by the poorest as droughts, and food shortages are impacting their lives. With time number of climate refugees will increase.
Late Prof Sir David MacKay stated:" the climate problem is mostly an energy problem" as most of the carbon and greenhouse gases are being released into the atmosphere. The path before us is clear, we have to lower the emission of carbon gasses drastically, and nuclear power could be a solution.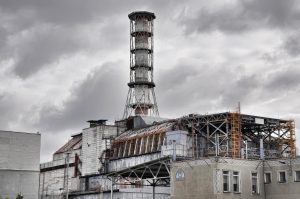 Fear from nuclear energy has its roots in Chernobyl disaster in 1986 after which that type of energy is considered naturally unsafe. Today, it is firmly believed among the general population that Chernobyl disaster killed thousands.
Now, years after the catastrophe, investigation led to the discovery that about 43 people died in the disaster. This discovery shocked many, which shows us how unobjective the discussion about nuclear energy has been.
Fukushima disaster in 2011 fuelled talks about hazards of using nuclear energy, regardless the fact that not a single person lost their lives in the accident. The public quickly forgot that a massive tsunami was a reason for the meltdown, a tsunami that took around 16 000 lives and was probably generated as a result of a climate change.
Nevertheless, we should not overlook the concerns about nuclear energy. Nuclear energy, like every other energy source, have its complications. One of them is nuclear waste, as it can remain radioactive for a very extended period, and therefore it needs to be managed to avoid potential contamination.
Another factor that has to be taken into consideration is the cost of building a nuclear plant, and it is very high.
As soon as possible we need a quality discussion regarding our energy future to try to avoid the worst scenarios of climate change. Usually, these meetings never occur as both sides are not willing to talk to the other side.
This has to change as we need unity at this moment. We have to make an informed decision about what is the best way to produce energy. If we want to progress, both sides have to listen to each other and to discuss all types of energy production openly.
This is a crucial goal. Whatever energy production type we choose, it has to be a result of quality discussion and has to have strong evidence in its favour. If we want to avoid a disaster that climate change will bring upon us, we must have open talks and decide how will we produce energy and save the environment.